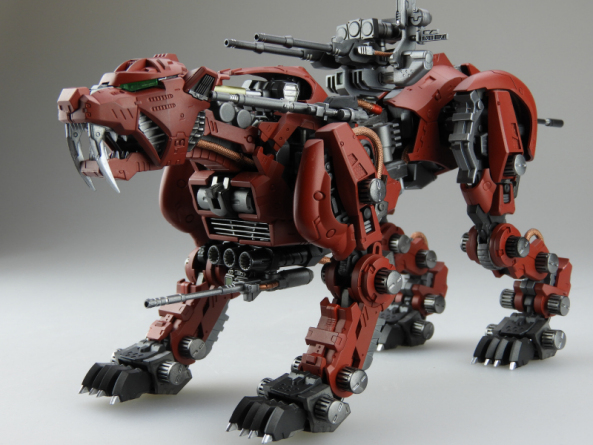 Kotobukiya Sabre Tiger Zoid
When i was a child Zoids were motorised or wind up models of a large mechanical animal inspired machines, but for the past few years they have been available as snap-fix model kits by both HMM & Kotobukiya.
I made the Kotobukiya version of the Sabre Tiger Zoid back in 2017, and being snap fix kit the fit of the parts are very tight, so having painted it I did make the parts more difficult to push in properly, but that is no fault of the kit. Where required I had to scrape some away from the pins so it would go together correctly. Really like the way the metallic paints have come out on this tiger instead of the base colours it came in.