Monogram 1/16th Peterbilt 395-01
The building guide for this model will be different in that, as I used to work for E.R.F. back in 80's and 90's and worked on various work stations building them myself, so I decided to only use the instructions as a guide & make it as we would build & paint one.
The model is in a 1/16 scale, but looking at the parts it is only an enlargement of a 1/25 scale version, and not adding extra parts/detail. There could be a lot of modifying & scratch building done like putting piping in to & from the fuel/air tanks, adding brake levers & fittings, airbag fittings, etc. This would make a great display model, but would take a very long time & a lot of expense. I might do this if I get hold of another kit & have the months to do it justice.
Starting with the engine I followed the instructions and made it as a complete unit ready to go into the chassis. I painted the main engine block in the beige colour that CAT engines used to arrive to us in.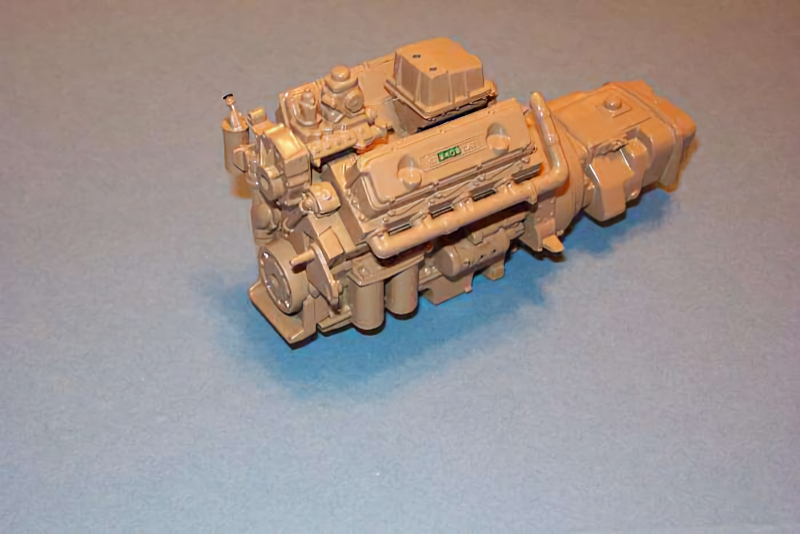 I highlighted the pipes, alternator, turbo unit, and fan blades, which are added when the engine on the sub assembly tracks.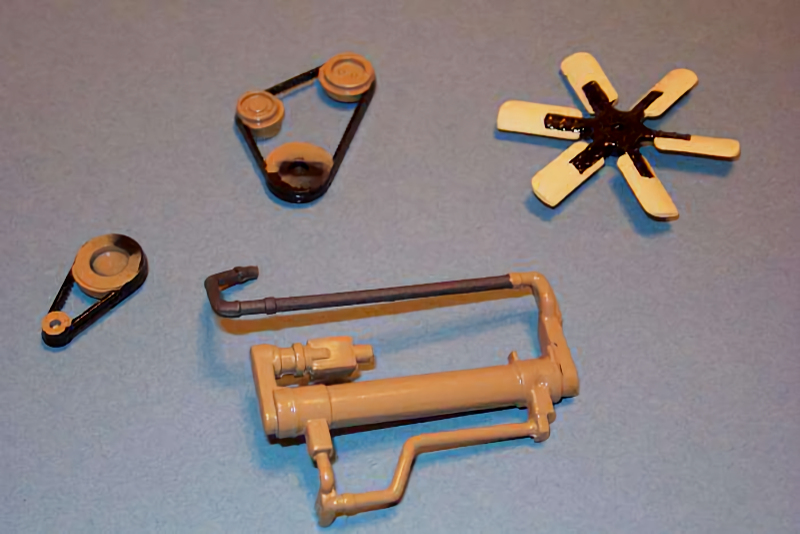 I just had to scape some of the paint off to make sure the glue was able to make a good bond, and the large CAT diesel was finished.
I built the chassis frame by gluing the crossmembers onto one side of the chassis & left it to set in the mould first then glue the the other main frame to this solid structure & then allow this to set fully. Doing it this way helps to avoid the chassis setting in a twisted position.